NHS PMOs (CIP and QIPP); stop reinventing the wheel and save money!
by David Walton (No Comments )

We have been working in the NHS for over 6 years and it is, as everyone knows, an organization that needs to save money and do more with less, a significant challenge for leaders

NHS Trusts have to embark on a Cost Improvement Programme (CIP), comprising of multiple schemes designed to save money without impacting on services and patient safety.

Clinical Commissioning Groups (CCGS) also need to save money and they have their own programmes; Quality, Innovation, Productivity and Prevention (QIPP) that aim to deliver high quality care in a tighter economic climate.
Increasingly also there is a need to deliver transformation programmes across a range of organisations.
Whether it is a QIPP, a CIP or any other programme, there is a need to have a project management office (PMO), to report on projects in terms of delivery status, activity and financial impact and to ensure projects deliver the expected benefits.
This is required both internally for the Board and for external assurance. QIPPS and CIPs tend to be expensive endeavours in their own right; you must invest in order to save money. We typically observe in NHS organisations, a PMO is created and the PMO is responsible for ensuring that projects are managed using proper process.
Nothing wrong so far. However, having been to many CCGS and Trusts, I often see the PMO spending money and time inventing process and project management templates. One CCG that we presented to has spent months developing a set of 'standard' templates in Excel or Word.
In my opinion this is reinventing the wheel and wasting precious time. Senior leaders need to get involved in these decisions, not just leave the PMO to it.
Rather than spending valuable NHS resources in reinventing processes and standards, a better approach is to contact other CCGS or Trusts to see if you can collaborate and share or borrow project management and PMO templates.
Alternatively, you could approach a company like Bestoutcome who provide free project management templates to our clients!
Even if our templates and processes or another NHS organization's processes / templates do not meet your requirements exactly, it is much less costly to amend templates rather than creating yours from scratch.
Another approach, and I must declare an interest here, is to purchase a PMO product like, PM3, which contains a project management process and a set of templates.
Our framework, which is free, is depicted in the following diagram.
Our tool, PM3, supports this framework.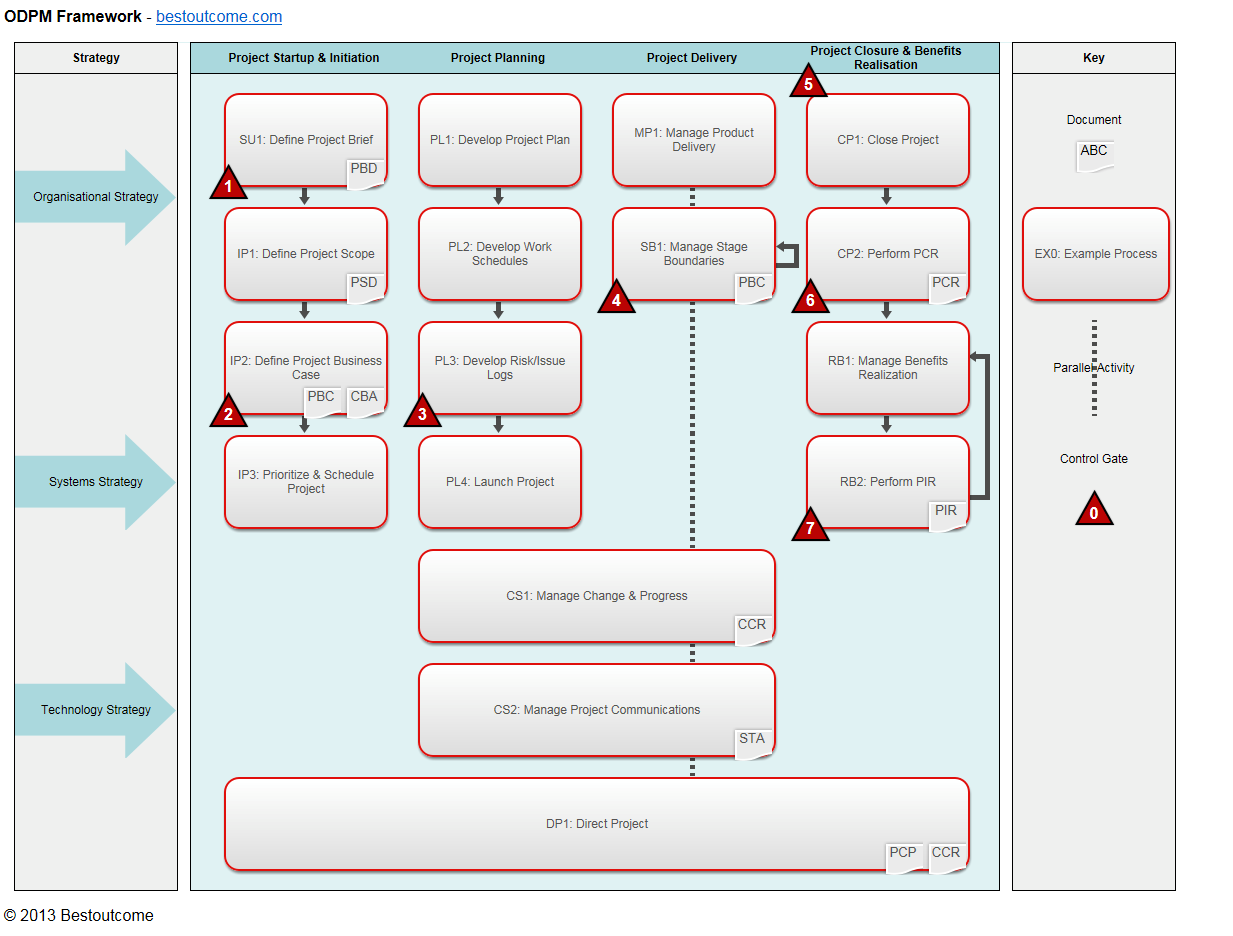 PM3 is very intuitive and easy to use. Our tool is successfully used by a number of NHS organisations and avoids the need for expensive contractors, embedding good sustainable processes in organisations.
It allows clear management information and highlight reports which give a 'single version of the truth'.
For more information on Bestoutcome's tool PM3 that has been designed to manage transformational programmes in the NHS including CIPs, QIPPS, please contact us on: info@bestoutcome.com.
Discover PM3
'The PMO Tool designed by Practitioners for Practitioners'