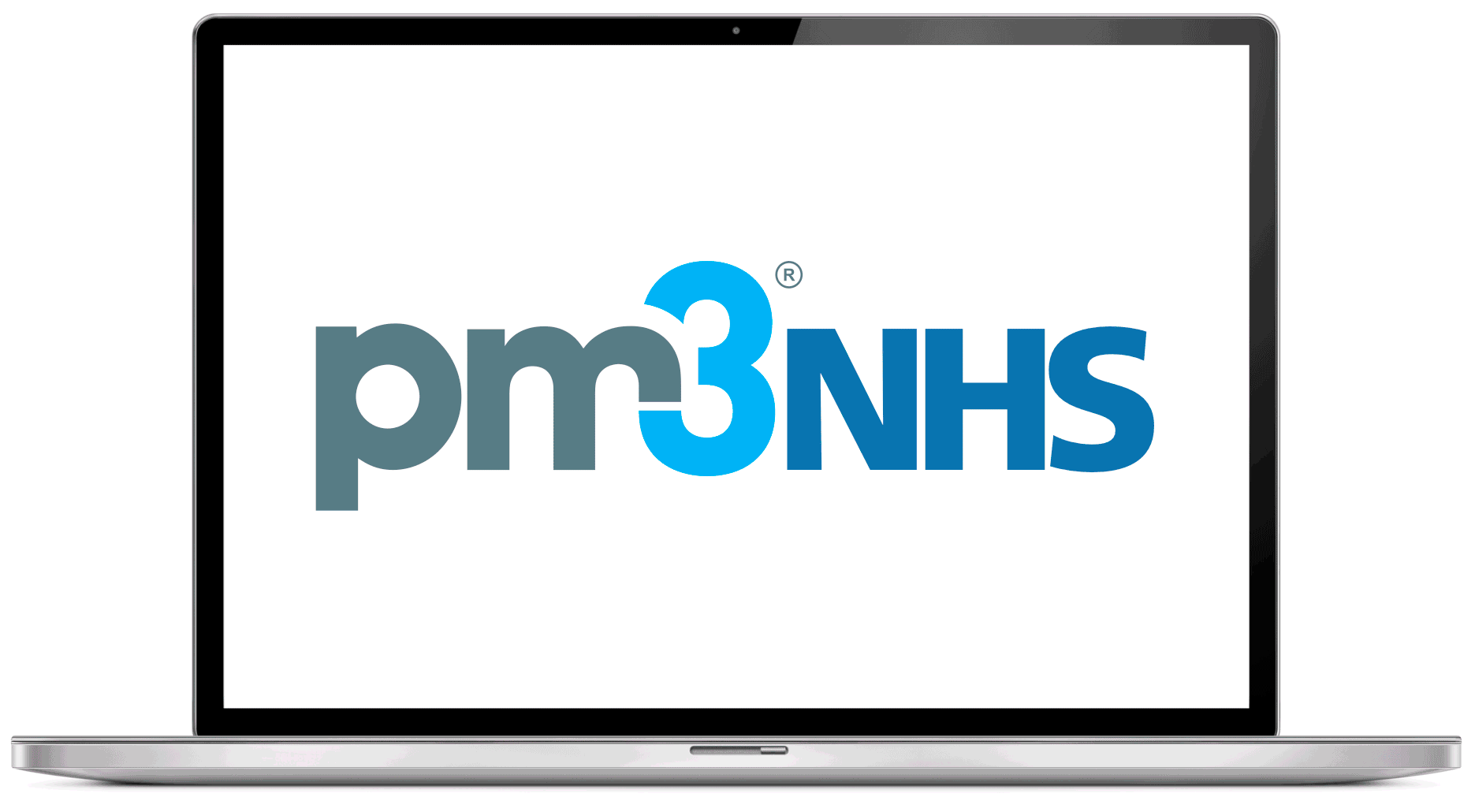 Specifically designed for the NHS.
PM3 is the number #1 PMO / Portfolio, Project Management tool in the NHS
It is used by over 30 NHS organisations including HEE and NHS Professionals. We have been implementing PM3 at the NHS since 2008. During this time we have worked closely with the NHS to create a version of PM3, PM3NHS, for the NHS. This version of PM3 includes support for benefits tracking, benefits realisation and Quality Impact assessments. We also have a range of comprehensive CIP and QIPP dashboards that show in tabular and graphical form the projected yearly savings against the target.
"We undertook a detailed evaluation of the other leading tools in the NHS. PM3 scored top in terms of usability and look and feel"
SAVINGS TRACKING
EASE OF USE
DRILL DOWN DASHBOARDS
IMPACT ASSESSMENTS
UPDATE TASKS & ISSUES ON YOUR SMARTPHONE
Savings tracking
PM3 has some unique functionality for the NHS on savings planning and tracking. We have worked closely with Moorfields Eye Hospital NHS Trust to tailor PM3 so that you can automatically upload savings activities, KPIs and values from Excel into all schemes in PM3. Each savings line in the savings plan can be linked to the milestone that triggers the saving. In this way, PM3 highlights the benefit owner when a key milestone is delayed which affects the overall benefit. This ensures that your savings or CIP plan is up to date and accurate.
Ease of use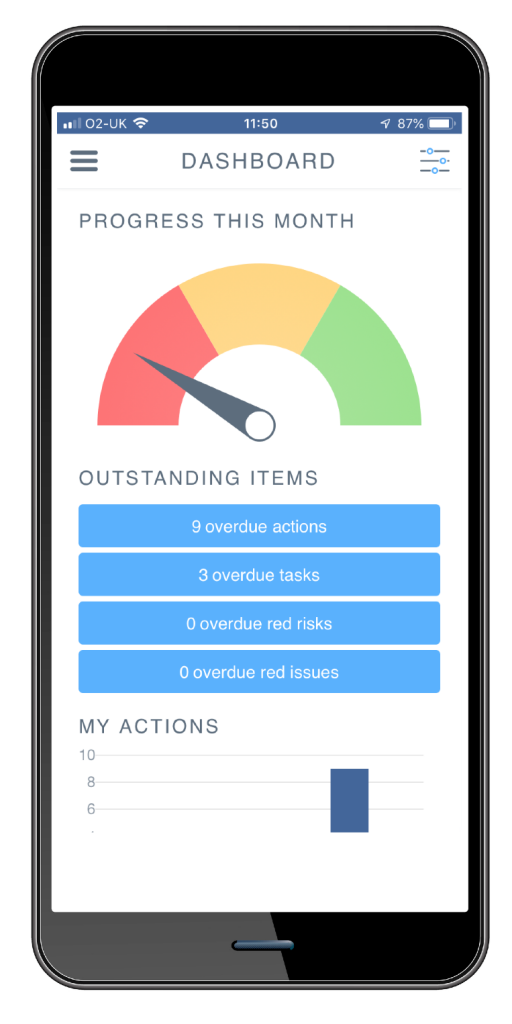 Many schemes in the NHS are managed by clinicians who have not used project management tools before. We have engaged user experts to tailor the user journeys so that PM3 is as simple to use as possible. You can also hide screens that users do not need to carry out their role. This declutters the screens and makes PM3 easy to use.
Drill down dashboards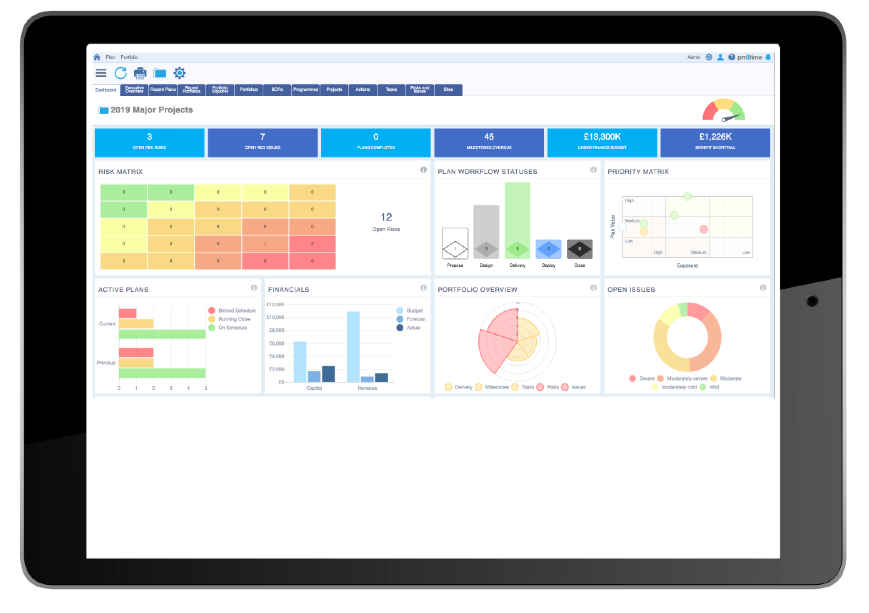 PM3 has over 150 configurable high-quality reports that can be downloaded or printed. PM3 has a number of drilldown dashboards that sponsors and executives can use. These can be viewed on a tablet or mobile device.
Impact assessments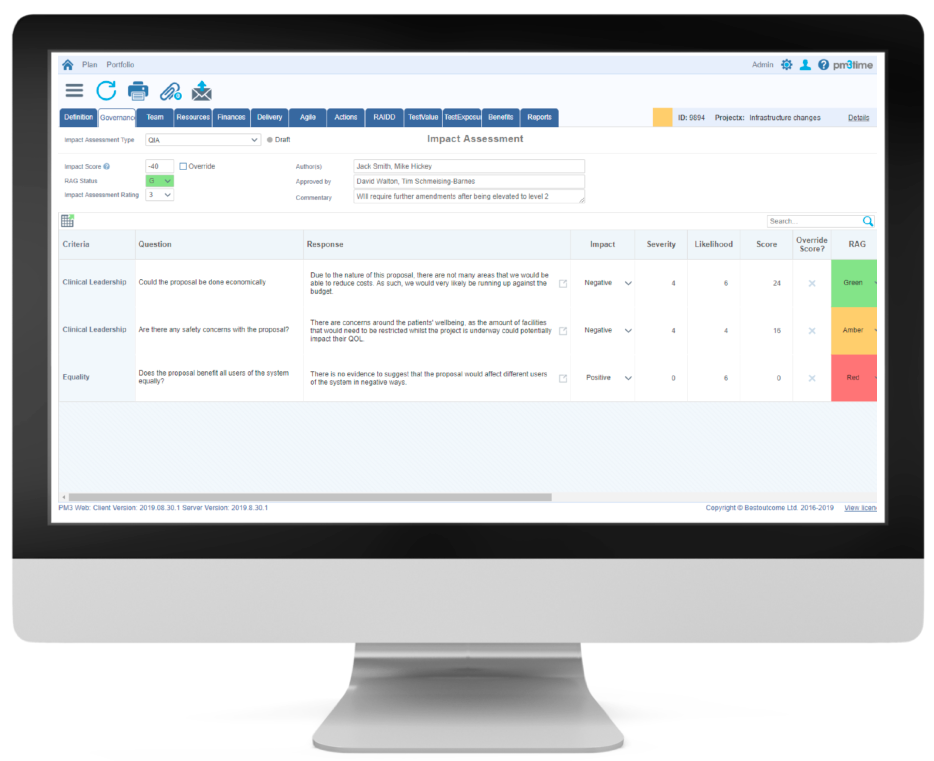 The NHS is careful that any project or scheme does not impact on quality of care to patients. The NHS has to run a number of impact assessments that need to be approved by senior directors. PM3 supports these various impact assessments and allows assessments and approvals to be printed or displayed.
See what other customers say
"We undertook a detailed evaluation of the other leading tools in the NHS. PM3 scored top in terms of usability and look and feel"
Natalie Kevitt, Head of PMO, Wirral Community NHS Trust