The UK's Complete Time Tracking and Cost Management Solution
PM3time is the simple GDPR compliant, UK timesheet system that configures to your needs.
Stop wasting time and money with wrongly coded timesheets and enjoy the transparency and efficiency that comes with knowing how your employees and contractors are working together.
PM3time provides real time visibility, so setting utilisation targets and tracking actuals has never been easier.
Whether you are estimating costs or reviewing performance, PM3time gives you and your team the tools you need to make beautiful teamwork together.
The benefits of PM3time include:
Reduced admin effort and cost

Improved accuracy of time & cost data

Simplified reporting & invoicing

Improved control over time booked
Recording Time
Quickly record the time spent on tasks each week. A person can work on multiple tasks, on multiple projects, and for multiple clients if necessary, all within the same timesheet system.
Fast data entry
Flexible work categorisation all on a convenient week view of timesheet
Single-click setup of tasks for the week (copy from previous week)
Record time in hours or in days
Template timesheets can be created
Recording Expenses
Quickly record the expenses you have incurred.
Fast data entry
Flexible categorisation by project and by client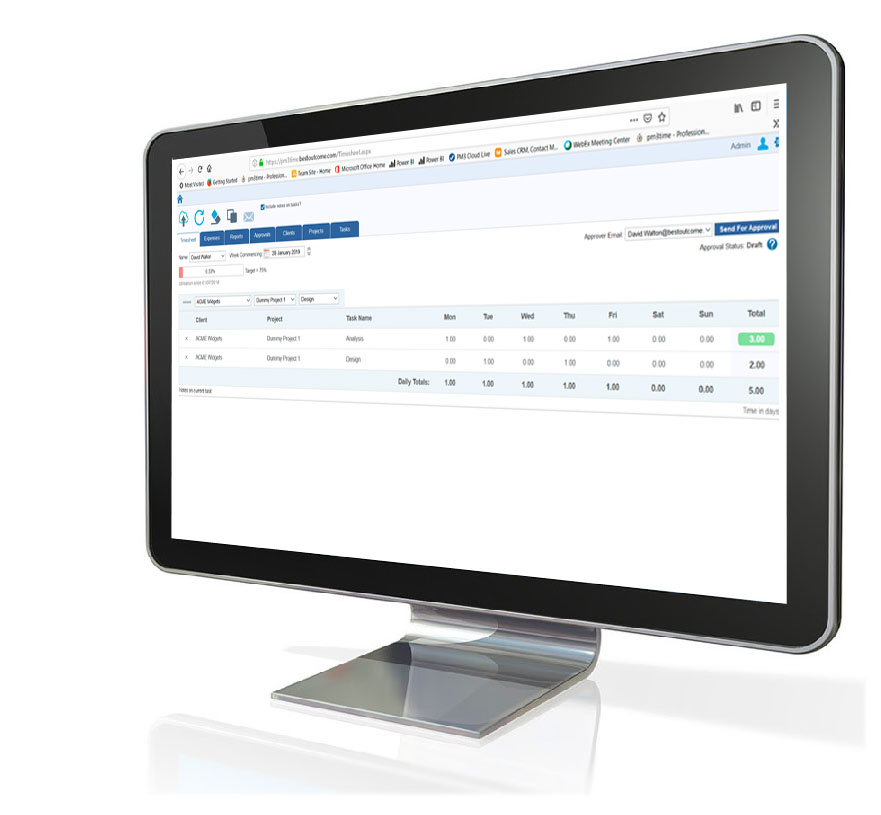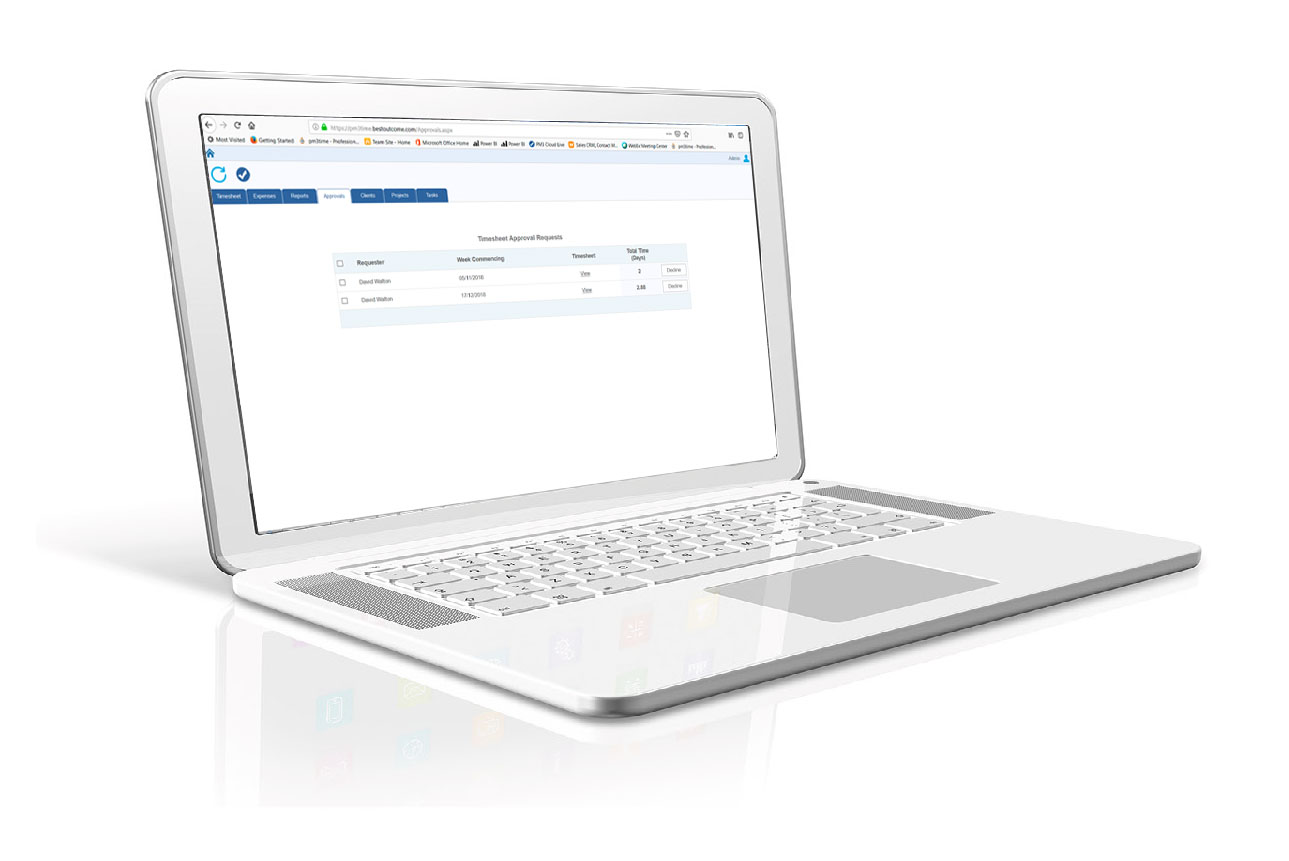 Approving Timesheets & Expenses
Timesheets and expenses often need to be approved by a line manager. PM3time has a workflow engine that automates the approval process and allows the line manager to either accept a timesheet or to decline it, giving a reason.
The automated workflow saves time and keeps an electronic record of approved timesheets and expense claims.
Multi-level control over approver network
Removes the need for paper trail
Time & Expense Reporting
PM3time's reporting engine can print out utilization, cost and billing reports for each customer, project, business or organisation. This includes drill down, slice-and-dice and comparisons e.g. on contractor expenses
All reports can be exported to Excel, Word and pdf.
PM3time interfaces with PM3, our flagship PPM solution. Time records can be imported into PM3, allowing additional reporting of resources used against budget and capacity.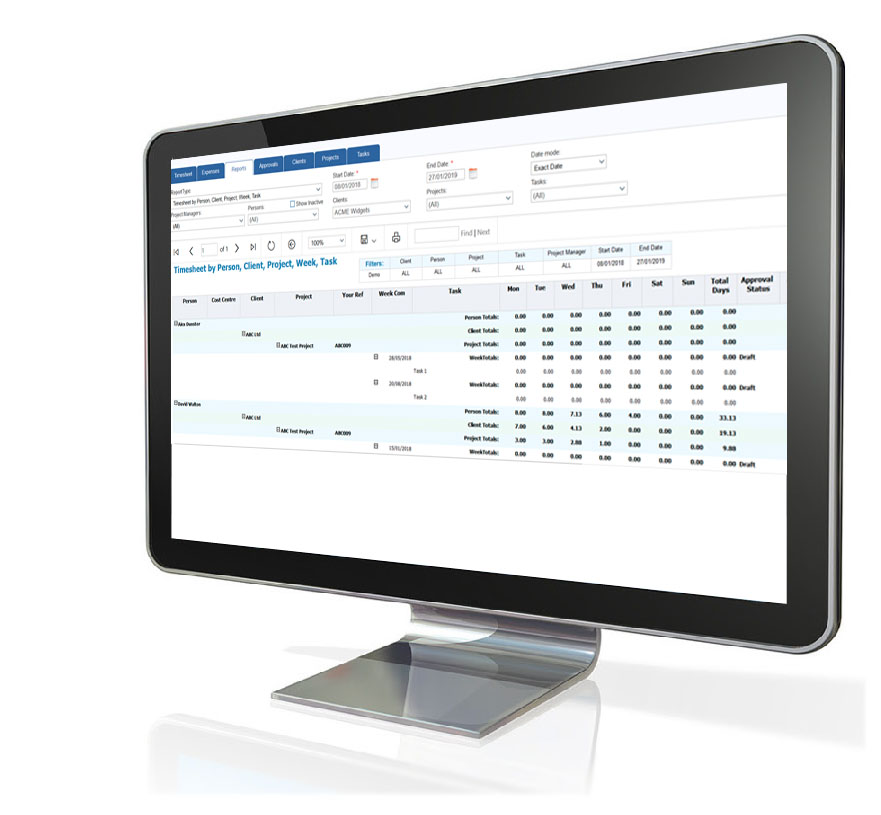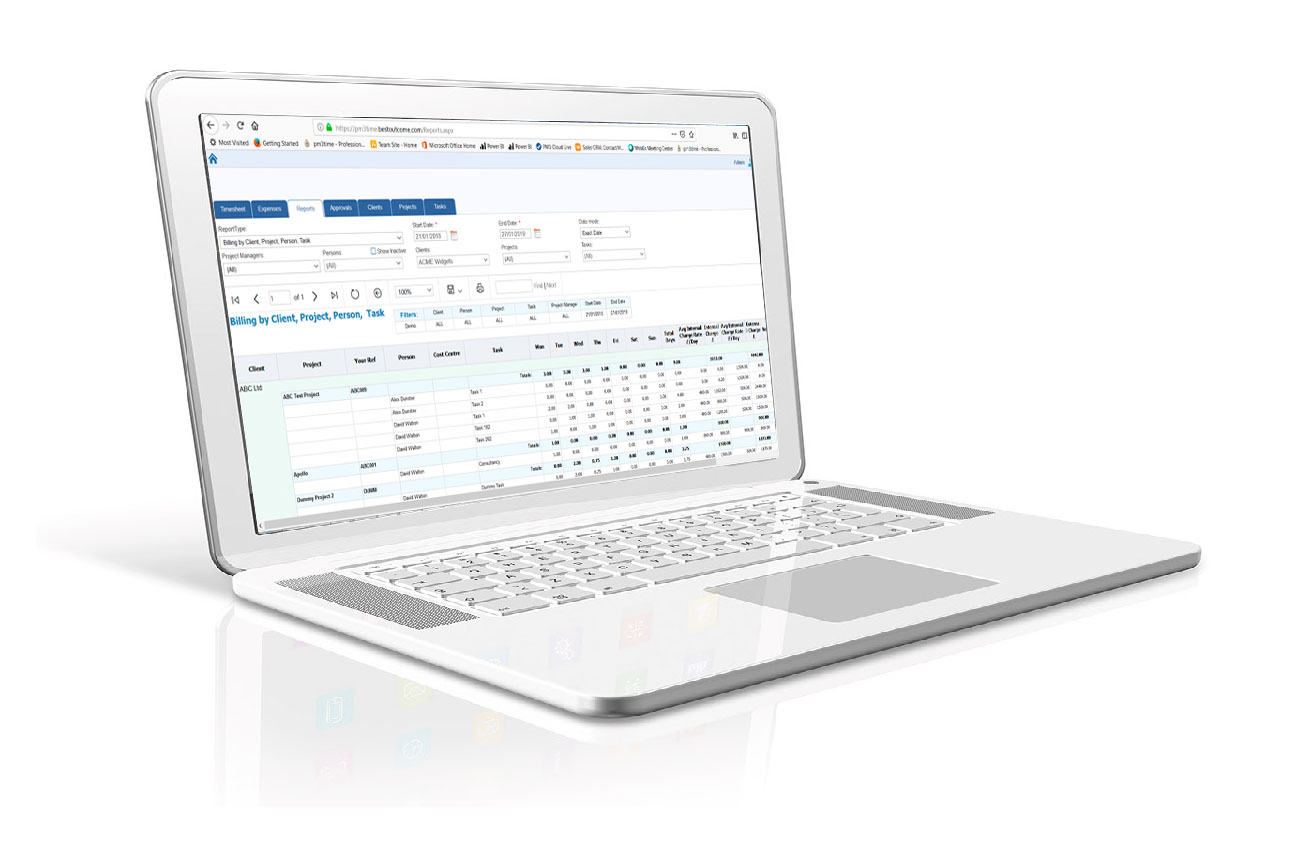 Multiple Rate Cards
PM3time has powerful functionality allowing resources to have multiple rates (e.g. internal charge rate and external charge our rate).
Rates can be allocated by selected time periods, and by customer.
Utilisation
Many client service organisations give their consultants utilisation targets. PM3time captures utilisation targets by role or by person and automatically calculates actual utilisation based on consultants working on billable projects.
Try it for FREE