PM3time calculates utilisation and productive time
PM3time calculates utilisation and productive time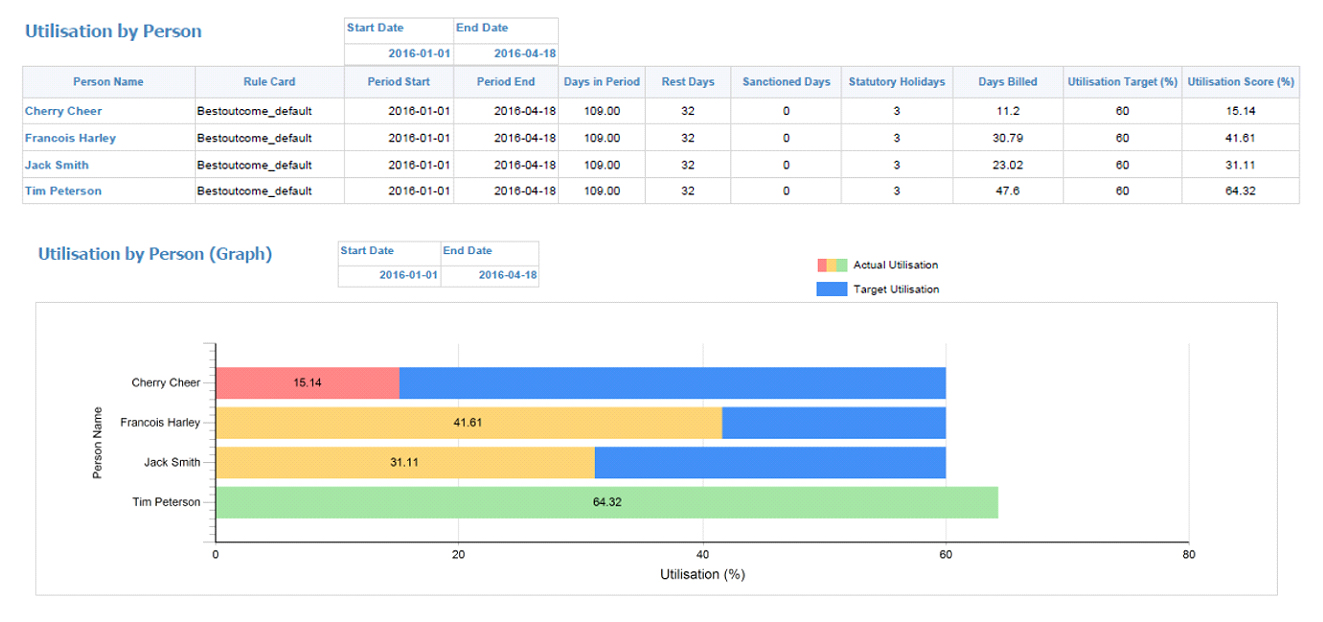 Pm3time report showing utilisation targets and actuals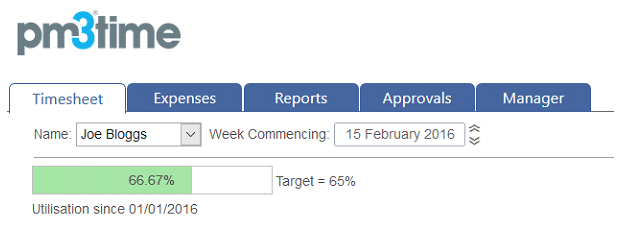 Pm3time screen showing utilisation targets and actuals
PM3time calculates utilisation and productive time
Consultancies and internal departments need to track the utilisation or productivity of their employees or consultants.
In a consultancy, utilisation is the most important metric to measure. High utilisation coupled with an acceptable day rate will mean the business is profitable other things being equal. To achieve or exceed your utilisation targets for each employee requires a timesheet system that has the ability to set utilisation targets per resource group or by person. A consultant who has a utilisation target also needs to be able to see each week or month how he or she is performing against his or her utilisation target.
PM3 time allows you to set utilisation targets and also utilisation rules as many organisations have different rules on how to calculate utilisation.
In summary, pm3time allows you to:
Define utilisation rules
Define utilisation by person
Define utilisation by role
Calculate utilisation achievement to date
Show utilisation achievement on weekly timesheets
Run utilisation reports