Use PM3, our PMO tool
designed for the NHS, to
deliver your CIP, QIPP
and STP outcomes.
Support your Digital Transformation with PM3.
"PM3 saves so much time for all our users thanks to the standard reports. I can generate my CIP/QIPP reports instantly, no need to chase people for figures or spend hours merging in Excel."
Rita Oye, Head of PMO at West Hertfordshire Hospitals NHS Trust
"Its standard framework means that all documentation and reports are the same making it easier working with other trusts that use PM3."
Darren Peall – Head of PMO (East Surrey NHS CCG)
Why do so many NHS trusts choose PM3?
Upload savings data to improve control and reporting
Control and Monitor your NHS CIP savings
Visibly achieve your QIPP savings targets
PM3 provides you with a central hub of information, giving you "one version of the truth" on all portfolios, projects and programmes, allowing you to monitor and control the delivery of your work.
Upgrade the PMO away from Excel® spreadsheets and access all the information you need, whenever you need it, in a secure, concise and consistent format that's designed to help decision making with total transparency.
PM3 allows you to be more effective, see problems early, and take timely decisions before costs spiral.
It supports PRINCE2®, Managing Successful Programmes (MSP®) and the NHS standard 5×5 risk matrix.
What can PM3 do for your PMO?
Upload CIP savings from Excel to PM3
Align your projects to NHS England Outcomes
Automatically load savings from Excel into PM3
Identify 'problem projects' before costs spiral
Enjoy total transparency of all information via the cloud
Track savings and outcomes
Control project expenditure and highlight cost overruns
Highlight project inter-dependencies
Mitigate risks and issues.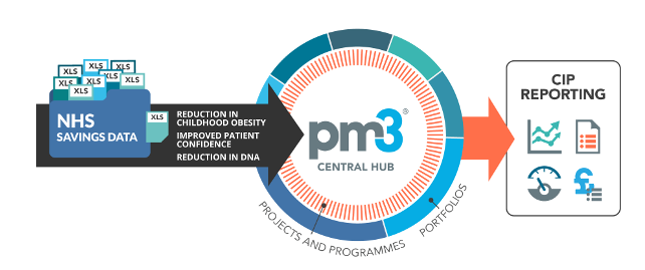 An NHS CIP is the identification of schemes to increase efficiency or reduce expenditure. CIPs can include both recurrent (year on year) and non-recurrent (one-off) savings.
PM3 allows early intervention on failing CIP projects and automates the production of CIP reports. It can also automatically upload your savings data from Excel directly into PM3.
To find out more about PM3 why not speak to one of our consultants
Visibly achieve your QIPP NHS savings targets
Many Clinical Commissioning Groups (CCGs) are undertaking a Quality, Innovation, Productivity and Prevention (QIPP) Programme ensuring that NHS money is spent wisely and for patient benefits.
This is not a cost cutting programme, but a transformational programme involving all NHS staff.
We all know the pressures that the NHS is under with an aging population and an increasing cost for health provision. The NHS has to achieve value for money and the best quality for patients.
PM3 works with you to efficiently track savings and benefits at project, programme and portfolio level, helping you to monitor these on a regular basis.
This gives you the insight and early warning systems to allow for early intervention on failing projects, as well as automating the production of QIPP reports.
NHS trusts the length and breadth of the country are choosing PM3 to assist with this ongoing and challenging programme. To find out why speak to a member of our team or Book a Demo.
Or you can read our PM3 in the NHS case studies here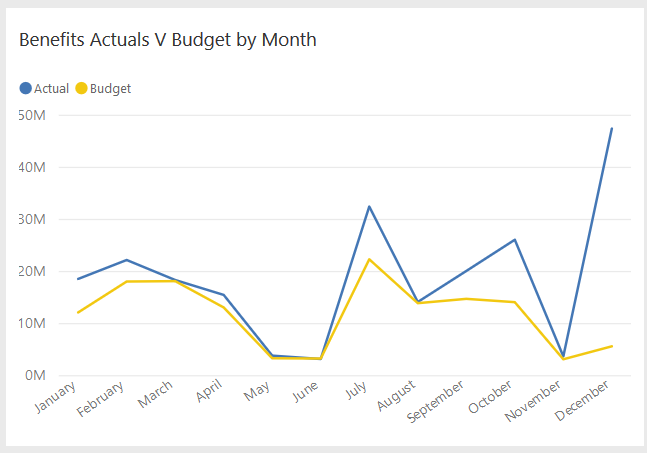 Our NHS clients realise many benefits from using PM3 :
Improved focus on outcomes

Improved reporting on benefits and savings

Improved utilisation of resources