Presentation: Intelligent Change Management – using outcome-driven change to achieve successful step-change
There has never been a greater need to manage change effectively within organisations, yet it is so often seen as a 'black-art'. But we all know that successful change doesn't happen by accident. A key factor for achieving a fundamental, sustainable step-change is to always focus on the outcomes of the change : what will be different, how will it feel, and why is that better than today ?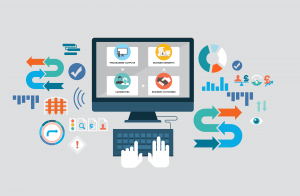 In this presentation, first shared at the Project Challenge Spring Show in London on 12th October 2016, Mike gives real-life examples of clients who use an outcome-driven approach on their change programmes. He explains how this helps them manage variances, ambiguity and turbulence and ensure that the end-goals of the change programme are achieved and successfully embedded in the organisation.
Discover PM3
'The PMO Tool designed by Practitioners for Practitioners'