Manage your project outcomes with PM3, The simple, scalable PPM tool for delivering business benefits
You don't have time or resources to deliver your projects relying on spreadsheets and email chains. You need a transparent, easy-to-use PPM tool giving you one version of the truth 24/7
"I can quickly find the information I need"
Clear project milestones
Effective resource management
Accurate financial management
Rapid one touch reporting
Right portfolio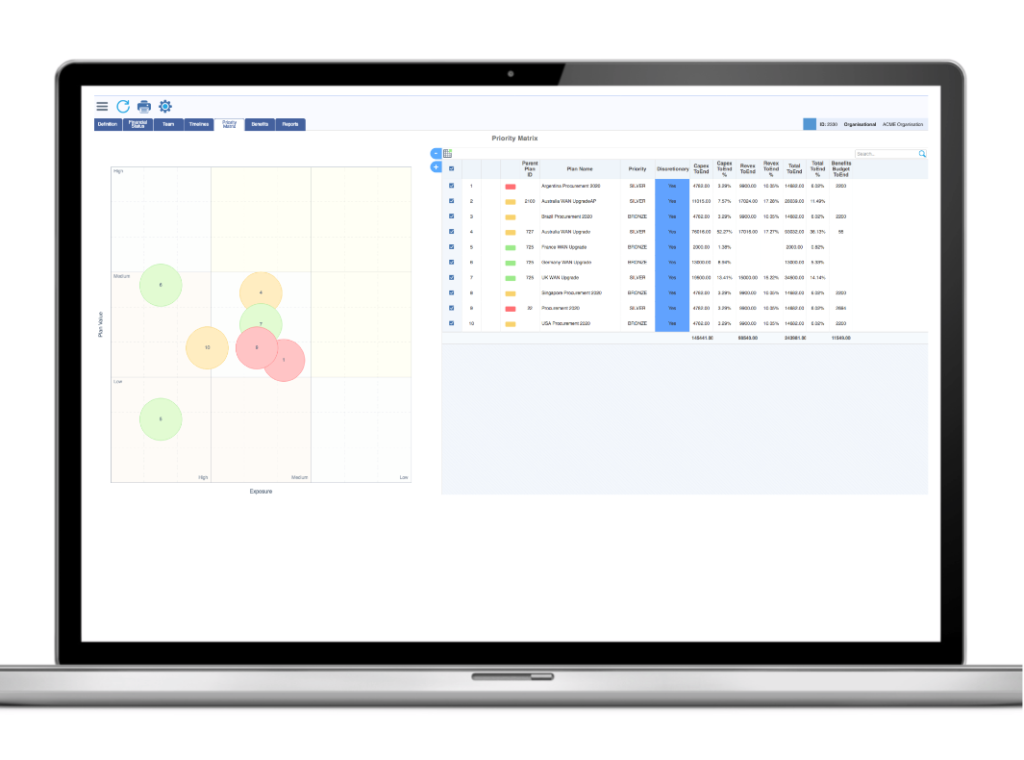 PM3 helps you identify the Right Portfolio - the optimal mix of projects and programmes that'll deliver the right outcomes for your organisation.
PM3's Priority Matrix shows the portfolio of proposed projects that have been assessed according to their relative value, risk, or scale of change. Projects towards the top right of the matrix are Gold priority; they're valuable and low risk. These are the projects that you're most likely to invest in.
Right collaboration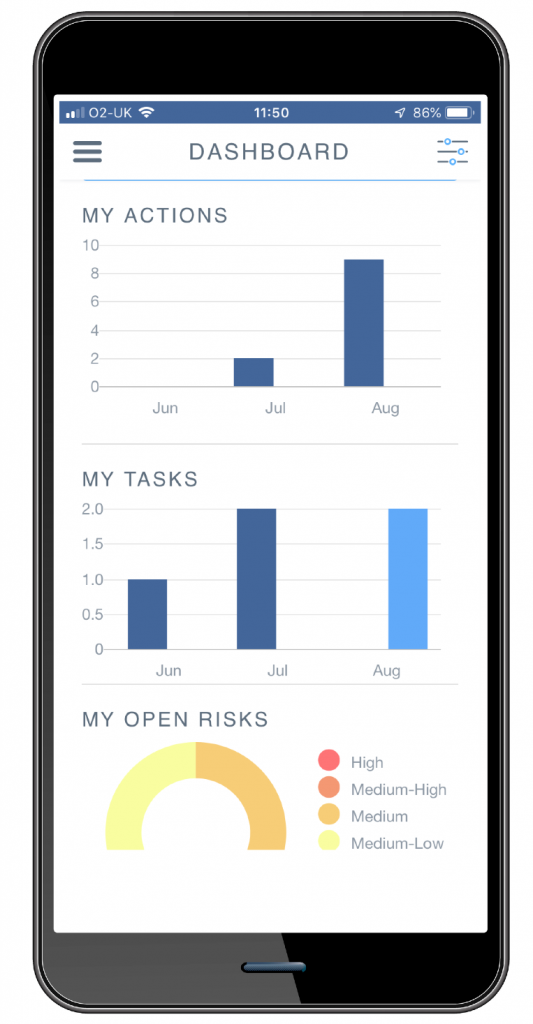 Right Planning is essential for delivering successful project and programme outcomes.
PM3 provides a top down milestone planning capability that can be sufficient for small to medium projects.
PM3 also has its own Gantt chart which supports the top-level milestone plan. PM3 integrates with Microsoft Project.
Right governance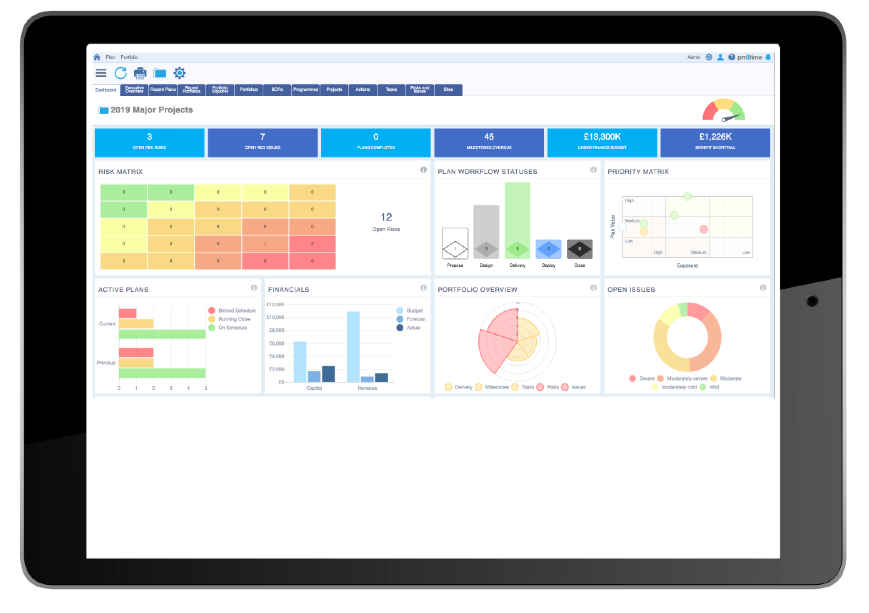 Right Governance is achieved in PM3 by managing projects by quality gates and an objective set of RAGS. PM3 allows you to set criteria for Red, Amber and Green and the KPIS which you want to manage projects against. This leads to honest and objective project governance.
Right outcomes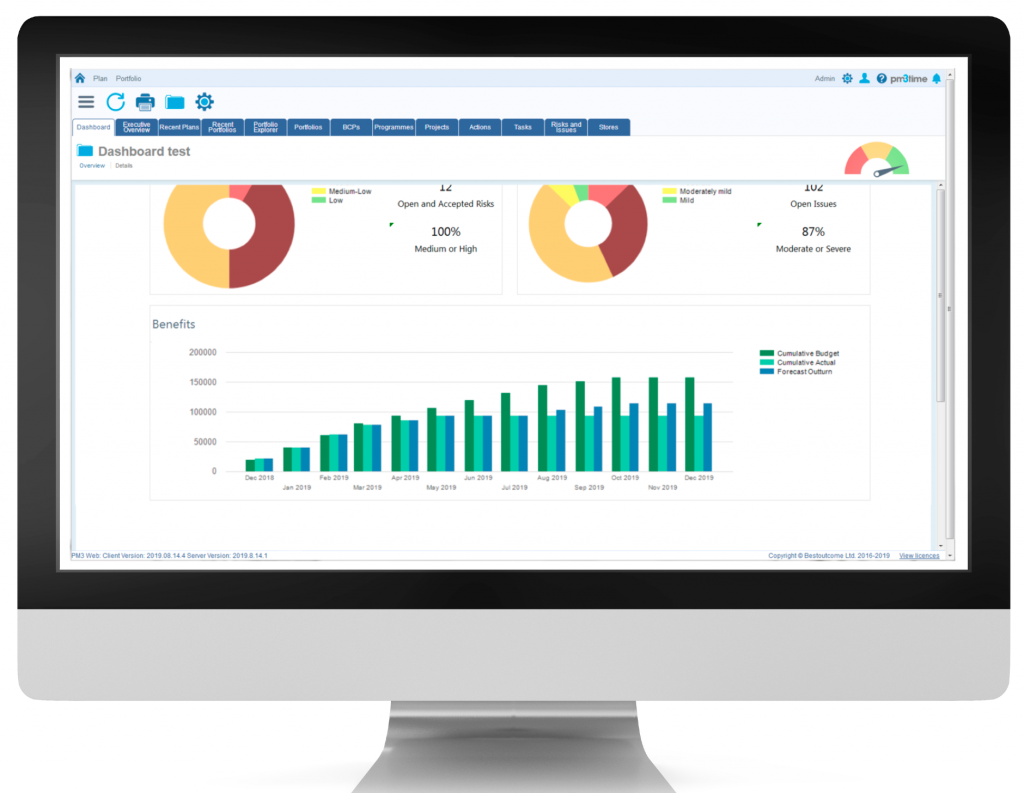 Right Outcomes are the objectives for project and programme managers. PM3 helps you to keep focus on the planned benefits and the project goal or outcome. Its milestone planning functionality builds milestones that deliver the project or programme outcome. In this way, the right outcomes are delivered and the project delivery is expected and not a surprise.
"Well thought out interface"
PM3's Outcome-Driven view of all your initiatives maximises the value of all your programme and project investments. This means you always have:
The right portfolio of initiatives
Which have been planned right so you know you can deliver them
Which are governed right to make sure they all stay on track
Leading to achieving the right outcomes for your business
PM3 works the way you do
PM3's been designed by practitioners for practitioners so it works in the same way you do. It mirrors your world, supporting and strengthening your business processes. PM3's Outcome-Driven view of all your initiatives maximises the value of all your programme and project investment
See what other customers say
"PM3 saves so much time for all our users thanks to the standard reports. I can generate my CIP/QIPP reports instantly, no need to chase people for figures or spend hours merging in Excel."
Rita Oye, Head of PMO at West Hertfordshire Hospitals NHS Trust
"We chose PM3 because, it proved comparable to its competitors and at the end of it all offered the best value for money in line with functional and other requirements. We also wanted to build on the success of PM3, relationships built and growth of usage over the last 3 years which inevitably strengthens the case for further roll-out and embedding across HEE".
Anderson John, Head of PMO Health Education England
"We found pm3time and PM3 very easy to configure and implement. We especially like the portfolio capability where a project can be added into many portfolios. This enables us to report on any combination of projects in seconds."
Mark Goulds, PMO Portfolio Manager
"We selected PM3 because of its ability to start off with the core product and then add more functionality as we need it. We also needed a product that was rich in project, portfolio and programme reporting. We really liked the simplicity of the user interface."
Aaron Pacifico, Head of Project Portfolio Management, The RSPCA,