Here's what some of our clients have said…
"PM3Cloud is easier to access on a wider range of devices and aesthetics are vastly improved. The capability of the system is adaptable, customisable and user-friendly for a wide range of our staff to use."

Emily Timms, PMO Manager
The functionality of PM3Cloud has been greatly improved, creating a welcoming suite of project management, which engages all users. The cloud systems creates meaningful and detailed reports freeing up time to fully understand delivery gaps. A real game changer.

Darren Peall Head of PMO (East Surrey CCG)
"Well thought-out interface, I can quickly find the information I need"

Gordon Maxwell (Head of Delivery, Willmott Dixon)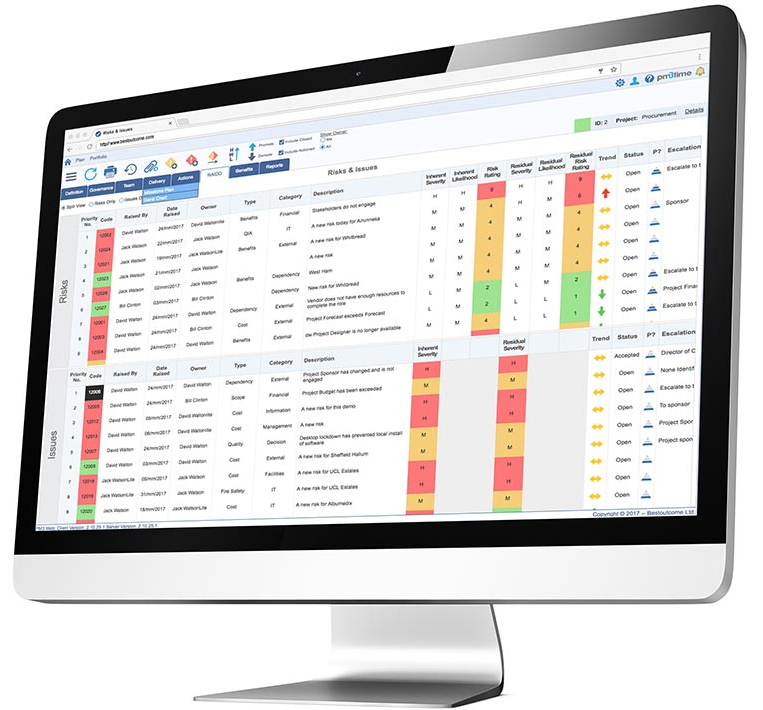 PM3 is a simple, light -touch cloud-based Project Portfolio Management tool (PPM) that has been designed by practitioners for practitioners, and is now in its tenth major release. Our tools are used in a wide variety of sectors including: Health, Retail, Hospitality and Education.
PM3 is designed as the central hub of information, providing "one version of the truth" on all your portfolios, projects and programmes. All the information you need is always available, whenever you need it. Everything's presented in a secure, concise and consistent format to help decision making at every level.
PM3 is the only outcome-driven portfolio, programme and project management tool that helps manage and control everything from simple stand-alone projects and programmes to complex and large-scale business change programmes.
The benefits of PM3 include:
Improved visibility of entire portfolio

Quickly identify 'at risk' projects

Improved demand vs capacity planning

Reduced time on reporting & governance